The reasons behind our investment in Fairmarkit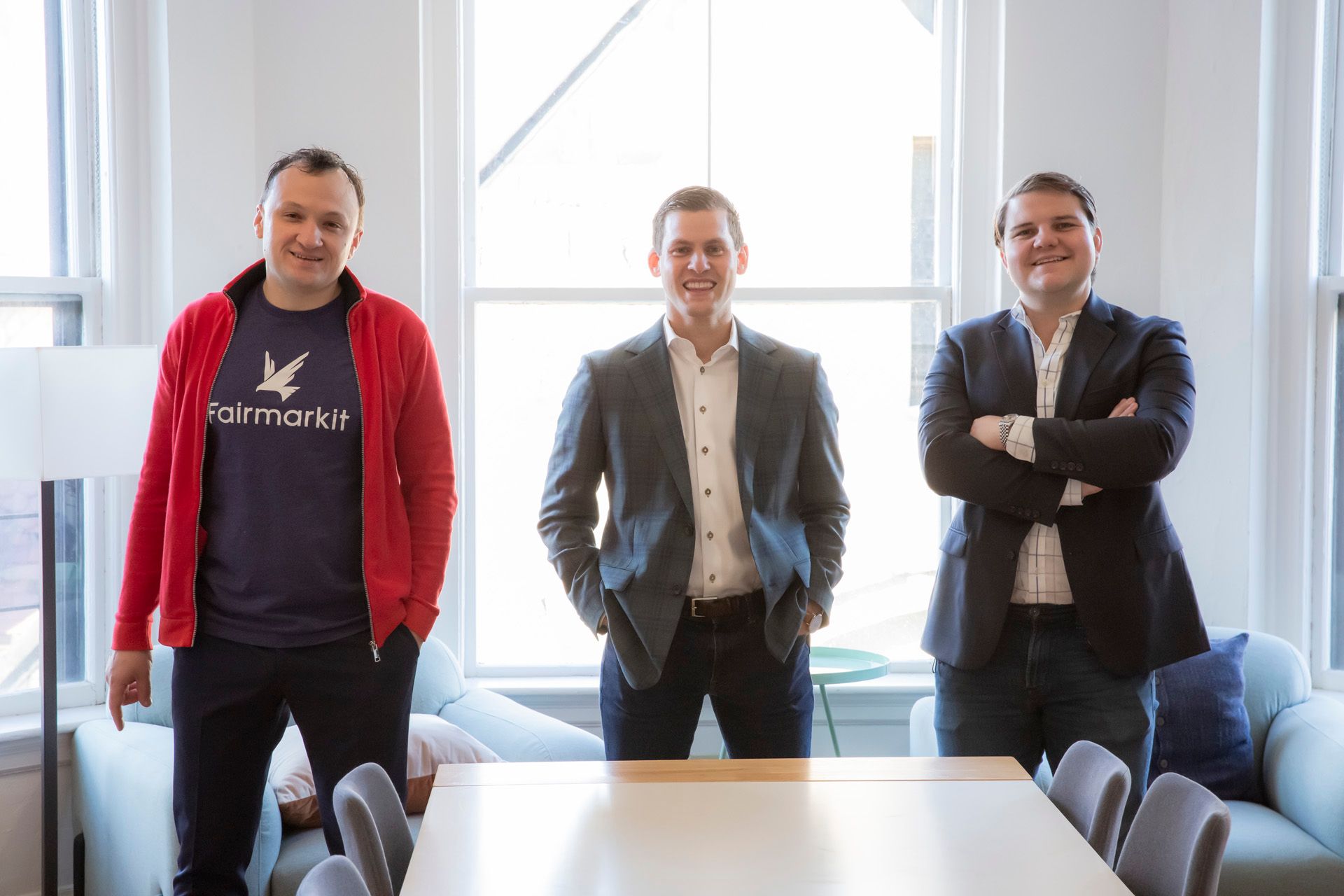 Looking back on 2020, one of the accelerated changes driven by the pandemic was the transformation of supply chains. Companies that invested in procurement solutions such as Fairmarkit before the pandemic found themselves better prepared for the disruptions.
Fairmarkit brings peace of mind to procurement teams when they're trying to secure crucial materials, identify new suppliers and mitigate supply chain risks. Vital information is readily accessible on Fairmarkit's platform for cost savings. The reduction of cycle times and staff headcounts also help to prevent the crisis from hitting companies full force.
Enterprise procurement disruption
Over the past decade, technology has brought significant changes to procurement, digitalizing the processes and providing data on suppliers. However, compared to other industries that have gone through multiple versions of ML/AI, the procurement industry hasn't put its data to work for operation efficiency. Even the best-of-breed software hasn't altered the procurement practices since its digital transformation. The lack of optimization and automation ties up tremendous resources, preventing procurement from becoming a strategic function.
That is why, when we came across Fairmarkit back in 2018, we realized the massive opportunity with the company's automated sourcing platform.While it was starting with tail spend optimization, we believed in the company's early vision and saw that Fairmarkit had the potential to disrupt the entire enterprise procurement industry.
The company tackles the inefficiency of tail spend using machine learning for sourcing, vendor identification, and automated quoting to accelerate the bid-to-buy process. The two-way automation solution directly impacts the bottom line by saving money and time, while enabling 100% policy compliance. As more clients sign up for automated sourcing, Fairmarkit aggregates previously disassociated data on suppliers, SKUs, transactions and more, creating intelligence for better purchase decision making.
Value creation in tail spend
For large enterprises, 80% of procurement resources are aimed at optimizing only 20% of the overall purchases. Legacy procurement solutions are mostly built for large transactions that have a major financial impact on an enterprise's supply chain. However, 80% of the enterprise procurement volume is in the 20% long tail product purchases. Think of office supplies, spare parts and IT spend.

The Fairmarkit founders discovered the tail spend issue and in response, created e-sourcing events with a RFQ dashboard to automate the processes. Now, procurement teams only need to award RFQs while the startup's solution handles sourcing, reporting and compliance with accuracy and efficiency. One of Fairmarkit's early clients uses the company's automated sourcing platform for all procurement below $50,000, which represents 20% of total spend in value yet 98% of spend in volume. Overall, with Fairmarkit's two-way automation system, 95% of the requests received a bid within four hours and each RFQ received at least three bids on average.  
Not only does Fairmarkit's platform expedite the source-to-award time, it also transforms procurement into a strategic asset and enabler. By tracking and optimizing the procurement processes, companies now have better visibility into the spend, preventing instantaneously compliance violations and encouraging conscientious spending across categories. Subsequently, procurement teams are able to work with bigger budgets and spend more time on strategic initiatives.
Our investment in Fairmarkit
Co-founders Kevin Frechette, Tarek Alaruri, and Victor Khusch built a solution for software pricing comparison after observing how clients paid drastically different prices for the same piece of software. The light bulb moment came during a conversation with Massachusetts Bay Transportation Authority (MBTA), one of the company's first clients. It turned out that software was just the tip of the iceberg. The problem with enterprise procurement runs deep. The manual work and compliance requirements in tail spend are more prevalent and painful. Soon the team decided to pivot and created an automated platform that can optimize 80% of the procurement practices.
We met Kevin, Tarek, and Victor shortly after the company's pivot. What impressed us was the co-founders' expertise in the industry and a laser focus on providing 10x value to procurement teams. Each conversation with a VP of procurement led to product improvement, and a lot of such conversation ended up with a contract that had all the features of a partnership versus a vendor-buyer relationship.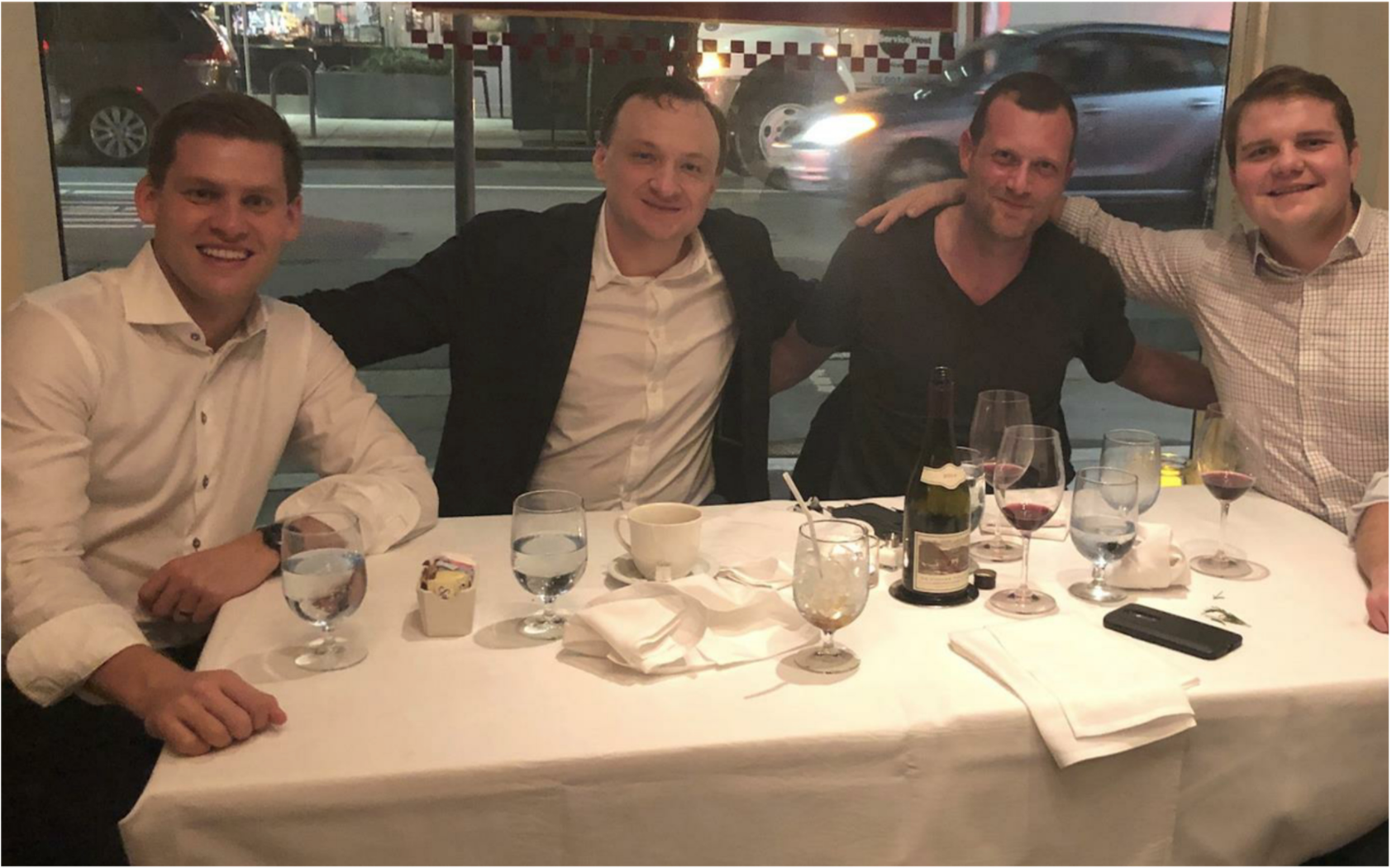 At Newfund, our mission is to help entrepreneurs achieve their impactful visions, offering resources in early stages and enabling entrepreneurs to play to their strengths. We appreciated what the team was building, and believed that with Kevin, Tarek, and Victor's capabilities to execute, it was only a matter of time for them to nail product-market-fit.
Today, Fairmarkit has not only retained and upsold all of their initial four clients, the company expanded its clientele to over 50 world class companies.
From tail spend to all spend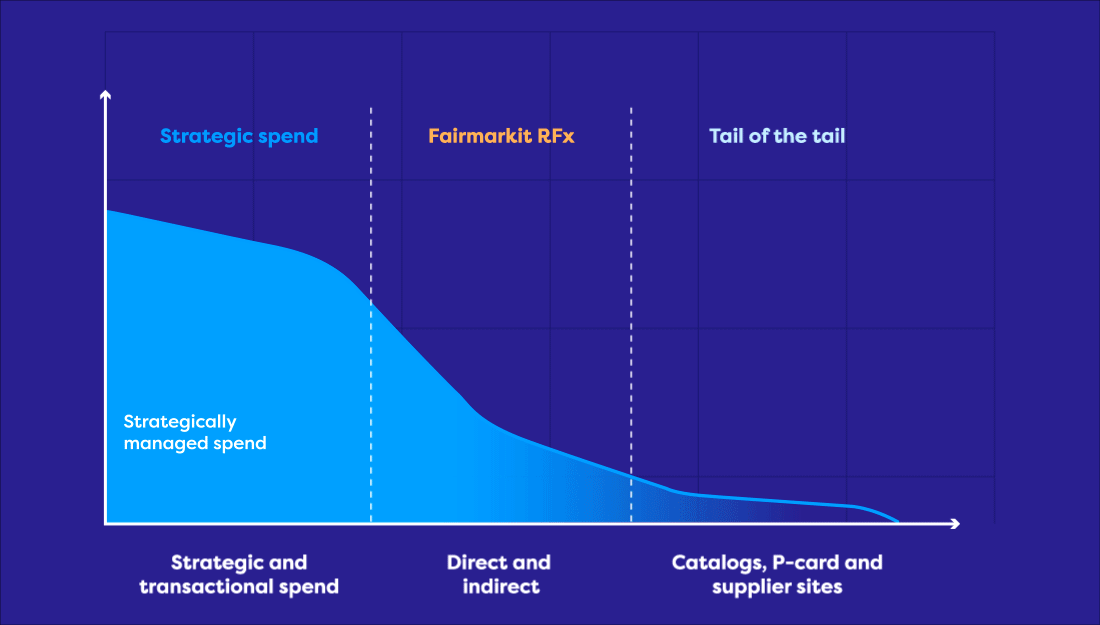 Fairmarkit's platform is built with speed and ease in mind. The company's solution integrates with existing ERP and Pay-to-Procure systems without disrupting the end user's processes. Upon integration, the platform delivers immediate value that impacts the bottom line. It also drives data-informed decisions through a reservoir of intelligence. Since initial engagements, clients have expanded the scope of procurement categories across business units, from inventoriable products to facilities, temp labor, and marketing services.
The disruption happened when some of Fairmarkit's clients dropped the transaction value cap and started to use the platform for large direct material spend. Those are the types of transactions that usually require a more complex process and hands-on approach. Clients are now looking to Fairmarkit for insight to drive value on all spend, whether it is discovering new vendors, improving negotiation power, or ensuring policy compliance.  
The global B2B sales in 2020 is a $8.3T market. Fairmarkit is positioned well to transform enterprise procurement practices with a data-driven automation platform. We invested in Fairmarkit's seed round in 2018, Insight Partners led the Series A in 2019, and we are thrilled to have GGV Capital join the board following its investment in the company's Series B to continue to transform enterprise procurement practices with a data-driven automation approach.

After the COVID-19 pandemic dissipates, we will see more companies heed the lessons of this crisis and invest to reinforce their supply chains. Fairmarkit will be here to help them strengthen their vendor relationships and optimize time to value.
---
Click here to join Newfund's exclusive network.