Our investment in Zinier, AI-Driven Automation for Modern Enterprise
In 1950, pioneering computer scientist Alan Turing proposed a test to see if computers could pass for humans. Adapted from a Victorian-era contest called the imitation game, the test asked an interrogator to look at a series of written responses and determine if they came from a computer or person. If the interrogator could not tell, the computer would be considered capable of thinking.
No computer has passed Turing's test to date, but artificial intelligence (AI) has improved by leaps and bounds. Just about every industry is looking for ways to integrate AI into their operations, with one survey finding that 80% of companies are already investing in the technology.
The Future of Business Will Be Automated
When people talk about AI, it is often in the context of jobs lost and workers displaced.
But there is another version of this story. Instead of using AI to replace people, businesses today are exploring ways they can use AI to amplify the skills and productivity of their existing workforce.
Zinier is a field service automation platform that helps large enterprises use AI to streamline their operations. When we first invested, customers were using Zinier to automatically schedule and dispatch technicians, finalize close-out packages, track inventory, and more.
Today, the team is pushing AI-driven automation even further with Intelligent Service Automation and Control (ISAC), a flexible, highly configurable platform that helps businesses infuse AI into everything they do. Instead of providing a few out-of-the-box solutions, ISAC lets customers apply AI to the use cases most important to them.
Whether it is avoiding SLA breaches by automatically re-assigning jobs when a technician is running behind or reducing the number of truck rolls by triggering IoT devices to run corrective measures at the first sign of trouble, ISAC was designed to make AI the base of an organization's operations, not an edge case.
The platform was also built with speed and ease in mind. Businesses can easily connect ISAC to their existing systems, allowing them to act on data without having to rip out their existing architecture.
Taking Traditional Field Service Head On
Unlike legacy field service management solutions, which are primarily focused on technician enablement and the automation of routine tasks, ISAC helps businesses react in real time to everything happening across their organization.
When Zinier first started looking at the needs of telecom carriers and service providers, they realized that many asks were company-specific and there was no contextual optimization for weather, technician expertise, or site history.
ISAC solves this problem by helping businesses use AI to deliver a bespoke level of service to each tower and technician. Think dynamically generated workflows based on AI recommendations and real-time monitoring of each asset.
With Zinier, changes to a workflow can be made in minutes and pushes out to each technician's mobile device.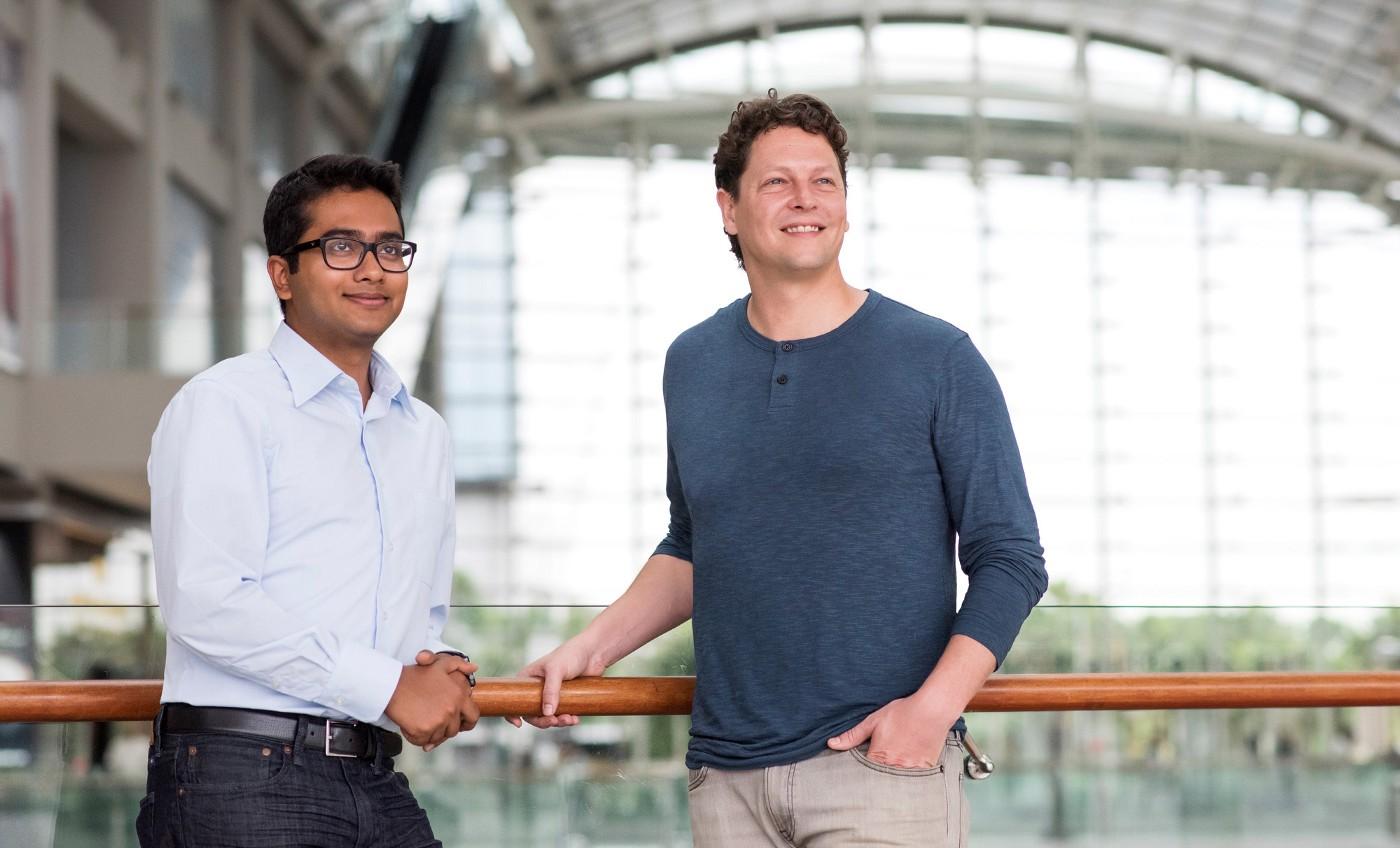 Our Investment in Zinier
When we first met Zinier co-founders Arka and Andrew, they were fresh off building Lift12, a data-driven platform for lifestyle brands. Using data to influence design might have been anathema to fashion purists, but it worked. The company was able to provide real-time, localized recommendations on everything from the latest trends to what inventory they should stock.
Unfortunately, ground execution was a persistent challenge. No matter how prescriptive the recommendation, retailers struggled to implement them at scale. There were too many local channels to navigate, storefronts to mobilize, and slow-moving internal processes to overcome.
The experience was a light-bulb moment for Arka and Andrew. Most of the problems plaguing these companies, from a lack of real-time data to an over-reliance on people at every step of the service delivery chain, could be solved with better field service management solutions. Or rather, by automating as many processes as possible.
Sizing Up the Market Opportunity
Initially, Zinier looked at three verticals in the field service space — telecom, banking, and retail. Over time, that focused narrowed to just telecom because it offered the highest customer ROI.
Telecoms today are grappling with a number of challenges, from shrinking margins to an influx of new data streams. At the same time, the race to 5G — and the hundreds of small cells required to support these networks — is forcing telecoms to reassess how they schedule and execute work.
Traditional, manually driven processes are no longer able to keep pace with the rising volume of work. Neither are the hundreds of point solutions and in-house systems that companies use in an effort to stay ahead — without the help of automation.
After gaining significant traction with a number of global telecoms over the last year, Zinier is looking to push into new verticals. Energy is up first, although the platform's open, extensible architecture means it can easily be configured to apply AI and intelligent automation to any industry.
Expanding Into Europe
Newfund is a cross-border fund, investing in Europe and the United States. Although we do not look at European ambition as an investment criteria, we do offer a unique perspective on what it takes to succeed in the region.
Already, European telecoms are lagging behind their global peers in the race to 5G, and that disparity will only grow over the next five years. According to a recent study by Ericsson, just 5% of mobile subscriptions in Europe will be 5G in 2022, compared to 25% in North America.
One of the leading factors behind this discrepancy? Regulation. European regulators have taken a hard line when it comes to industry mega-mergers, leading to fragmented growth and a large number of parallel, sub-scale networks. In Europe, there are more than 100 major mobile operators serving a population of just over 700 million. By contrast, three operators in China serve a market of 1.4 billion people.
In order to remain competitive, European telecoms need to make fundamental changes to their business and operating models. That starts with a field service solution that can help them use data to work smarter and faster.
Zinier's ability to drive productivity and reduce operating expenses makes it a natural fit for European telecoms. When Arka and team were raising funds for their Series B last year, there was a tremendous amount of enthusiasm from European investors, strategic partners, and potential customers. That interest led Zinier to make its first hire in Europe: Gonçalo Reis, a veteran of several VC firms and the team's new director of market development in Lisbon.
What's Next
At Newfund, our mission is simple: helping entrepreneurs realize their vision by providing them the right resources at the right time.
We like to say that we're people backing people, and Arka and Andrew are the kind of people we like to back. Tenacious. Original. Willing to listen to market feedback but also confident enough to venture off the beaten path.
It's been exciting to track Zinier's progress from early-seed startup to game changer in the field service space. We look forward to helping them push into new verticals and markets in 2019 and beyond!