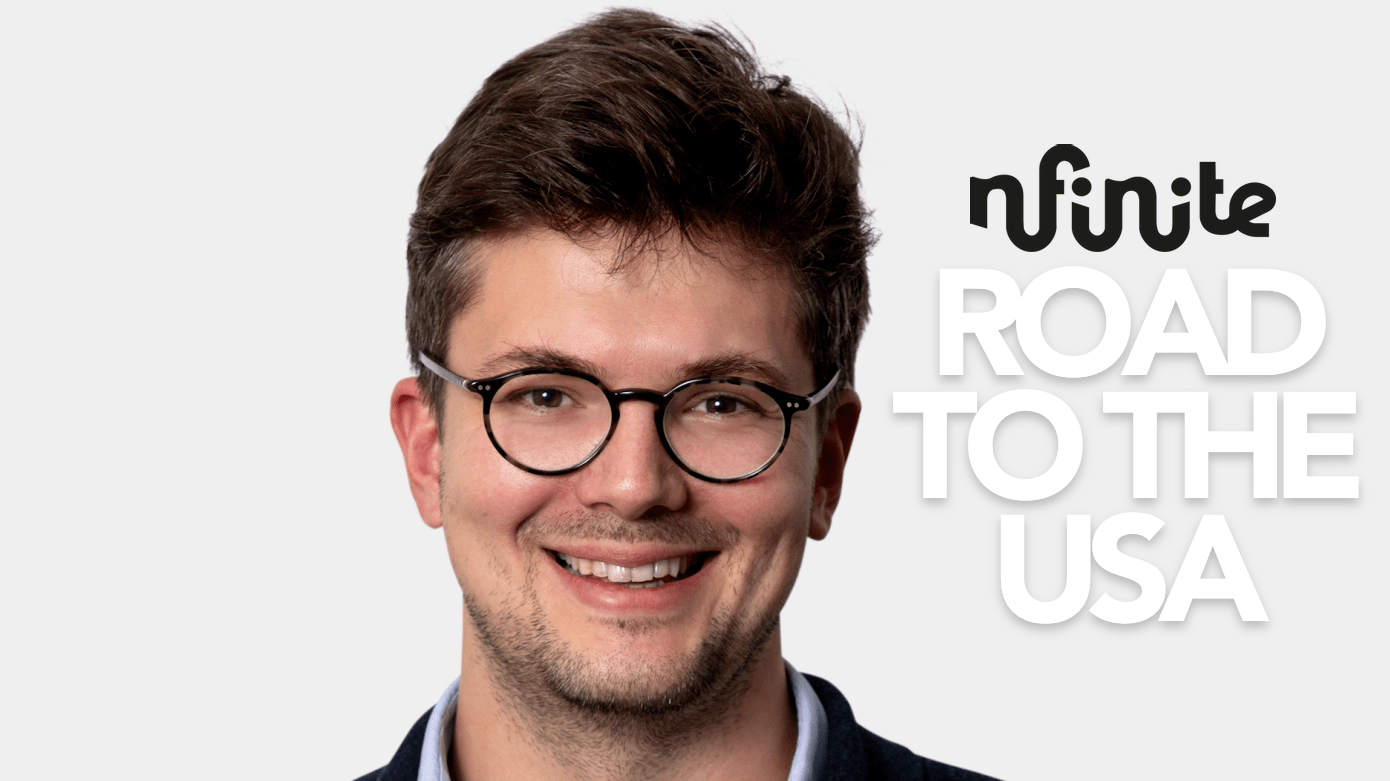 It has been a big month for Newfund portfolio startup Nfinite. With our support, among others, the company just closed a $100 million Series B with New York City-based Insight Partners. This comes after the company closed a $15 million round of Series A funding in February when our US team introduced them their lead US Venture Partners (USVP).
Nfinite is an e-merchandising platform that is transforming the way consumers view products when shopping online. The first SaaS product of its kind, Nfinite's e-merchandising platform creates 3D images of products that look like the real thing. Consumers can inspect the product up close, view it from multiple angles, and even customize the virtual "room" the product is displayed in, narrowing the gap between the in-person and online shopping experience.
Nfinite's success is unfolding at a time when online shopping is expanding rapidly. The e-commerce sector is expected to grow by 50% in the next four years and Nfinite is growing along with it. The company increased its annual revenue by 10 times in the last year and its technology has been purchased by 3 of the world's top 5 global retailers - but to keep up, Nfinite needed more funding to scale up every area of the company.
We spoke to Nfinite founder Alexandre de Vigan about raising in the US, the path to Series A and Series B, and where Nfinite goes from here.
What is Nfinite's mission?

Our mission is to empower retailers, brands, and merchants to improve the online shopping experience.
Before the Series A and Series B, what challenges were you facing?
Before the Series A, the big challenge was having a more significant presence in the US. We had significant customers, but we didn't have the operation on the ground to serve them and be there.

Now with the Series B, it's about scaling. We need to expand every aspect of the company, develop more features for our customers, and really build out our marketing. It's a race. The market is here. Facebook has become Meta and commerce is becoming virtual. We are leading the category – and now we have to keep leading.

You turned your focus to the US. Why is the US so important?

If you make it in the US, you can make it anywhere.

Nfinite exists at the bridge between e-commerce and MarTech – and for that, there is no market other than the US. If we want to play in that playground, we have to be with the leaders.

Their tech savviness is also much, much bigger. At the end of the day, the budget they can allocate to new tech is much bigger. And this is where our customers are. They are in the US. It's the largest, single unified market and we needed to be there.

Did you have any relationships of your own in the US?

Very few. Newfund Capital was my network in the US.

I was introduced to Henri Deshays, one of Newfund Capital's Partners,  2 or 3 years ago. We had always stayed in touch. Then Nfinite signed some big US customers and Henri said I think it's time for the US.

It was Newfund Capital  relationships that led to the Series A and Series B funding from American investors. What has working with Newfund looked like for you?

The funny thing is the first time I wanted to get funds from Henri, I didn't get it. But he kept the door open. He made a ton of introductions for me like potential partners and new hires. He really built a trusted relationship that when I needed advice, I turned to him. And it's thanks to Henri that I raised the Series A.

And now after the Series B, Henri continues to be involved in the day-to-day - things like giving me introductions for new hires and advice on the business and the board management. He is like a fellow entrepreneur.
What advice do you have for other founders on fundraising in the US?
I think there are two different views. Either you are in France and only have French customers. Maybe some VCs have that focus. But for most, if you don't have any US business, you are not going to make it.

Also, for Americans, what is outside of the US does not really exist, even if you have product-market fit in France. To raise in the US, you really have to understand the numbers of the VC game there. It's not the same game as here in France. This is where Henri really helped.

Finally, if you want to raise with US VCs, you have to target multi-billion exits. The funds are just much bigger.

Will you be relocating to the US?

There is a clear expectation for me as the founder to move to the US – which is good. You have to put your money where your mouth is. So yes, we will be relocating to the US and bringing half of the company with us.

Newfund Capital has operated in the United States since 2014 and connecting innovative French startups with Tier 1 American investors is at the heart of our model. You can read more about the Nfinite's American investor-funded Series B here.