Red Luxury - International growth from founders with a global strategy
Founded in 2012 by Romain Bénichou and David-Emmanuel Cohen, Red Luxury is a Paris-based French-American jewelry and watch brand accelerator. Its mission is to challenge the norms of the traditional watch and jewelry industry by partnering with exceptional talent to expand up-and-coming luxury brands globally.
In an interview with Newfund's CMO Vera, the two founders and co-CEOs shed light on Red Luxury's strategic approach to building a global brand, their experience establishing themselves on the U.S. market, and their vision for the future of the company.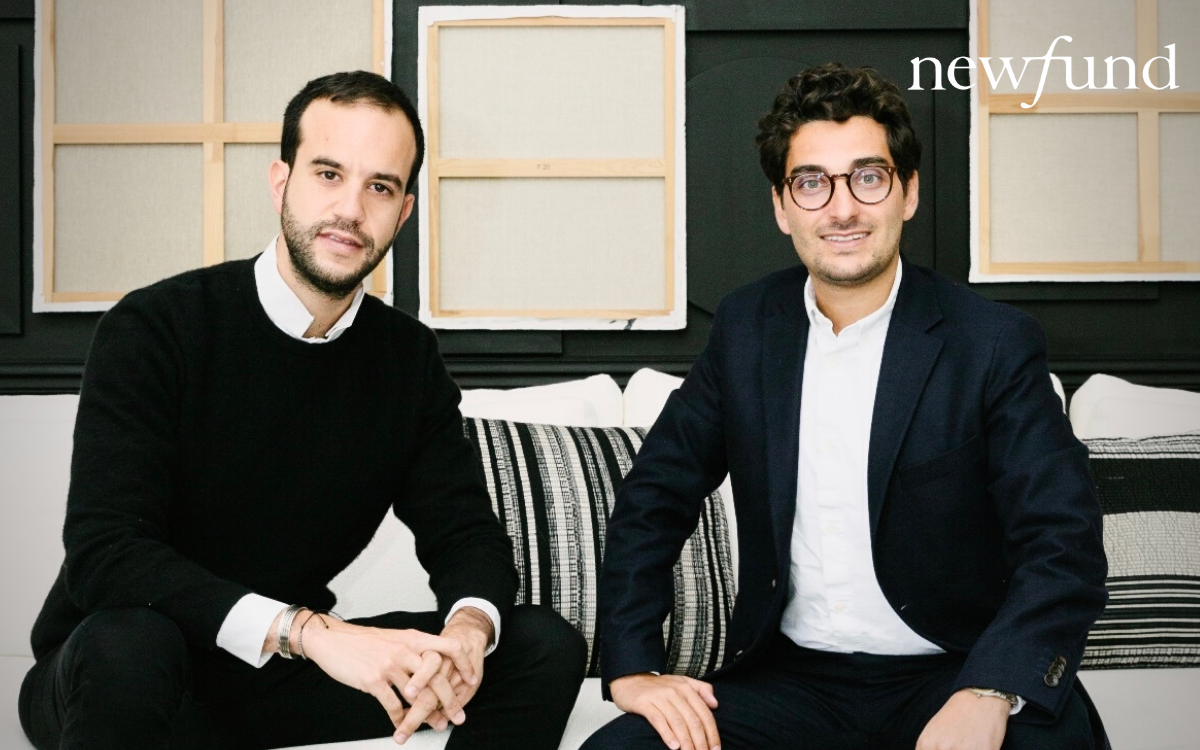 Thanks for meeting with me today. Can you tell us about Red Luxury's journey growing internationally? What were the things you did and how did you go about it?

David-Emmanuel: Our journey expanding into international markets is and was a well-thought-out strategy aimed at establishing a strong global presence. We conducted extensive market research, analyzing factors such as consumer preferences, market potential, and competition in various regions. This helped us identify target markets with high demand for luxury jewelry and favorable growth opportunities. We then developed comprehensive entry plans for each market, considering factors like distribution channels, marketing strategies, and local partnerships.
Romain: It's also important to mention that we prioritized global expansion early on for several reasons. Firstly, the luxury jewelry market has a global customer base, and we recognized the immense growth potential beyond the borders of France. Secondly, expanding internationally allowed us to diversify our revenue streams and reduce dependence on any single market. We also observed a growing interest in our products from international customers through our online platforms and realized the need to capitalize on this demand. And this has really worked out for us.
David-Emmanuel: And this strategy really has paid off. Red Luxury has experienced remarkable growth since we started our international journey. Over the past five years, we have achieved an average annual revenue growth rate of 30%, with international markets contributing significantly to this growth. In 2022, our total revenue reached €40 million, representing a substantial increase from our early years. As of today, we have successfully entered and established a presence in 10 new markets, and international sales now account for 55% of our total revenue. Furthermore, our customer base has expanded to over 2,000 points of sale globally, establishing Red Luxury as a prominent player in the luxury jewelry market.

Can you tell me a bit more about your experience entering the U.S. market, and how it has helped you develop Red Luxury?
Romain: Our decision to enter the U.S. market was a pivotal moment and a strategic no-brainer for Red Luxury. The U.S. represents the world's largest luxury jewelry market, and tapping into this market allowed us to access a vast customer base and gain credibility globally.
Since our entry, we have experienced exceptional growth in the U.S. market. In 2022, revenue from the U.S. market alone reached $16 million, representing a 200% increase compared to the previous year. This success has significantly contributed to our overall growth and solidified our position as a key player in the luxury jewelry industry.

You mentioned extensive market research was part of your international expansion. Can you tell us a bit more about how you adapted your brand strategy in the different markets?
David-Emmanuel: Expanding into international markets meant adapting our brand strategy to cater to diverse consumer preferences. We observed that certain brands and collections resonated more strongly with specific markets. For example, in the U.S. market, we focused on promoting our proprietary brands Ginette NY and Pamela Love, which have garnered significant popularity among American consumers. In Europe, we leveraged our licensed brands such as Christian Lacroix and Sonia Rykiel, capitalizing on their strong brand presence and heritage. This tailored approach allowed us to capture the attention of different customer segments and establish a solid market position in each region.

What would you say have been some challenges that you have encountered during this journey?
Romain: Expanding internationally presented various challenges, including cultural differences, local regulations, and establishing a robust supply chain. For example, adapting our designs and collections to resonate with the tastes and preferences of different markets required in-depth consumer research and collaboration with local designers.

Overcoming these challenges involved building strong relationships with local partners with expertise regarding the market landscape and regulatory requirements. For instance, we formed alliances with established retailers and distributors in each market, leveraging their networks and expertise to accelerate our market entry. In the US, we collaborated with renowned department stores and high-end boutiques, which provided us with valuable exposure and access to a wider customer base. These partnerships enabled us to navigate local regulations, build brand awareness, and ensure efficient distribution channels.

Lastly, what's next for Red Luxury?
David-Emmanuel: Looking ahead, we're planning to target key regions in Asia and the Middle East. These markets show a growing affluent consumer base and thereby also an immense potential for luxury jewelry. We aim to establish strategic partnerships with local retailers and distributors to quickly gain traction in these markets.
Romain: We anticipate that international sales will contribute 70% of our total revenue by 2028, with a target revenue of €100 million and an EBITDA margin of 15%. We are confident in our ability to achieve these goals based on the strong foundation we have built and the continued support from investors like EWO CAPITAL and of course Newfund, who supported us from the beginning.