Raising money from German and Nordic seed funds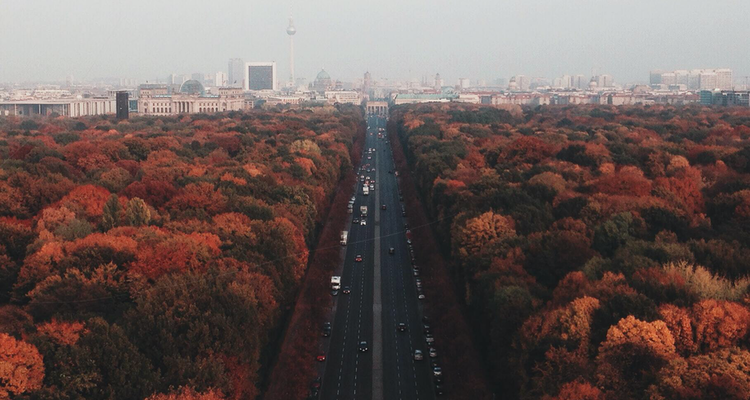 We've been hammering the going global recently. Why? Because it's the future. It's easier than ever, more vital than ever, but also as simple as a visio/call.
So if you're a 1. France-based startup, 2. you have a multicultural/multilingual team, 3. your processes in english, and 4. maybe one or two employees who don't speak french, here are some Scandinavian and German VC seed funds that have previously invested in France.
Nordic:
VC funds are split between Norway, Denmark, Sweden, and Finland, with a concentration in Stockholm. On this map we spotted those funds that made at least one investment in a French start-up: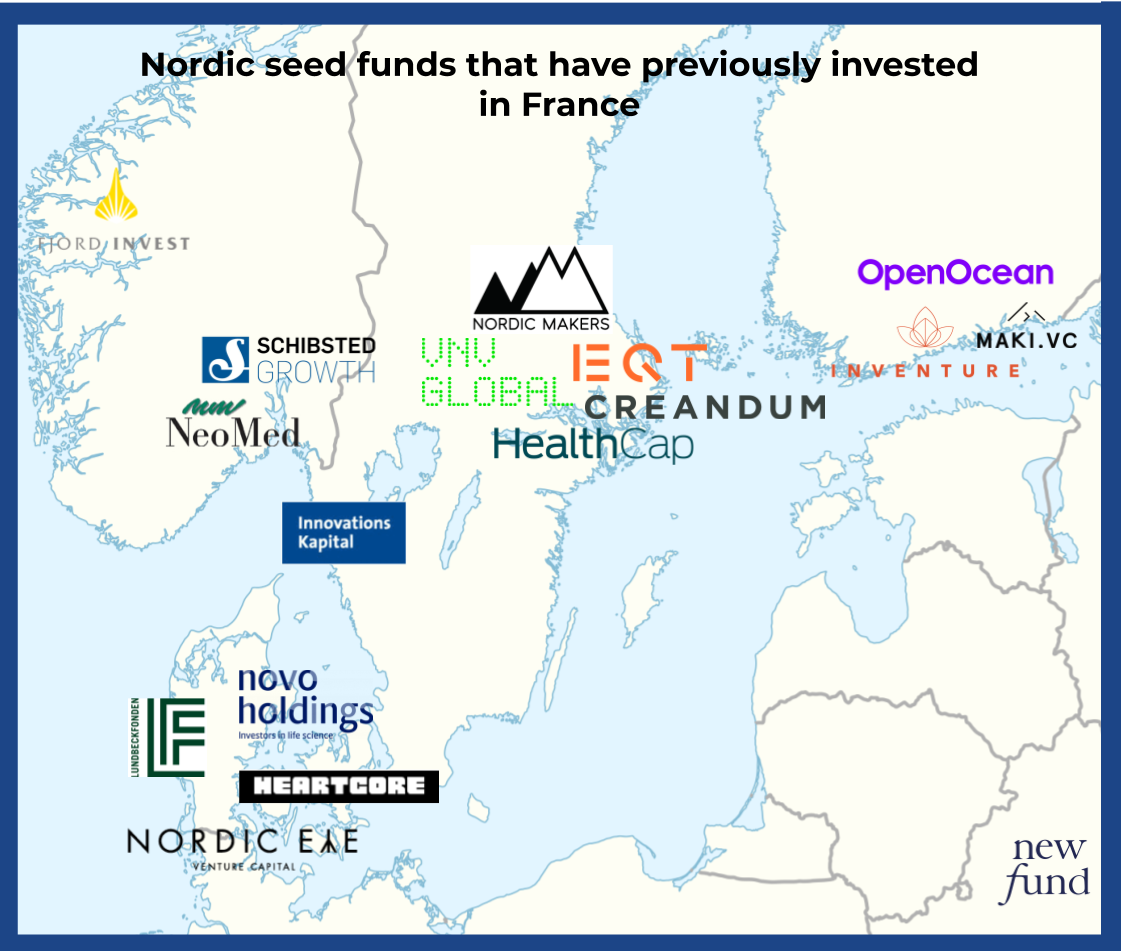 In the past 12 months, there have been 3 such investments:
Helsinki-based Maki.vc invested in Totem's €4m Seed round
Stockholm-based Creandum led Swan's €5m Seed round
Helsinki-based Inventure led Mojo's €1.7m Seed round
---
Germany:
VC funds are located for the most part in Berlin. Here are the seed funds that have at least once invested in France :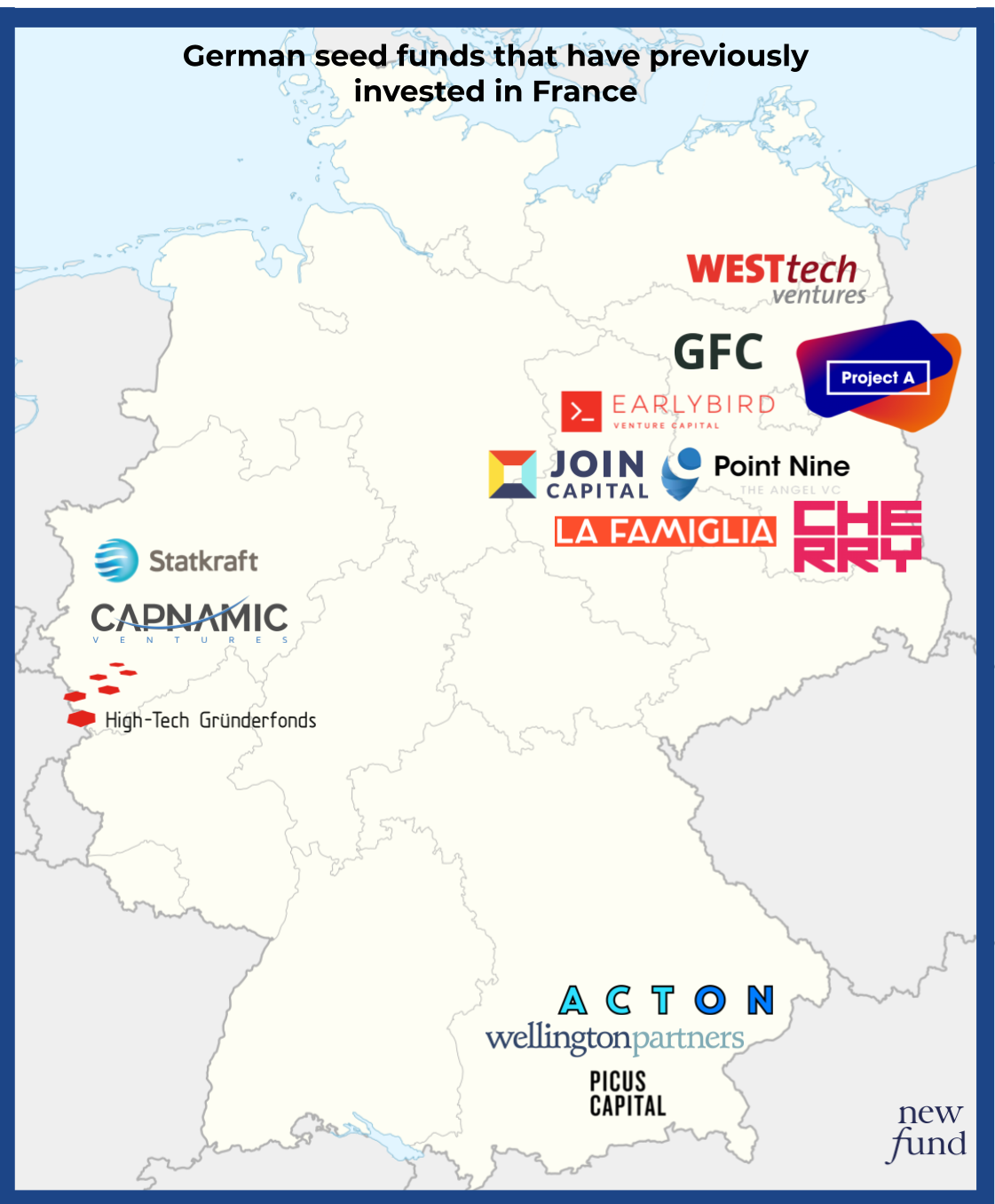 In the past 12 months, there have been 5 such transactions:
For context, in Germany, Newfund has co-invested with Paua Ventures in Relimetrics's €3.5m Seed round in 2018. We have also co-invested with Austria-based SpeedInvest in FairMoney's Seed round and subsequent Series A round alongside Flourish Capital and DST Partners in 2019.
---
Along with the French Seed funds you're used to, reach out to these funds and pitch them as well. More competition is healthy for you and if you can have a mix of French/Non-French VC financing onto which you'll leverage for your expansion, you're in better hands!
---
Your feedback is priceless, feel free to ping us at francois@newfundcap.com. And please tell us if we forgot anyone on our map.
Click here to join Newfund's exclusive network.